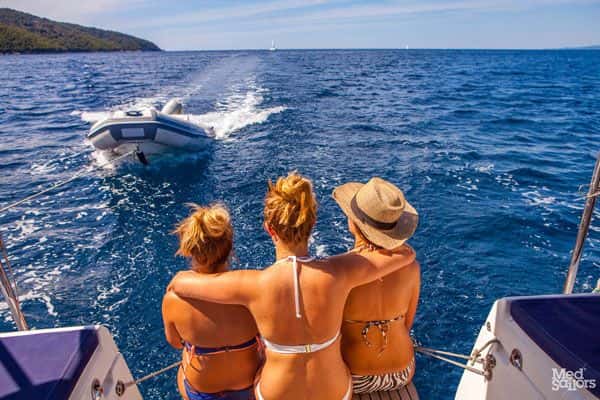 4 Reasons You Should Travel With Your BFF
By MedSailors Crew published on April 20, 2017
We all love our besties dearly here at MedSailors HQ, and so we understand just how important it is to seize every opportunity to spend some quality time with your BFF!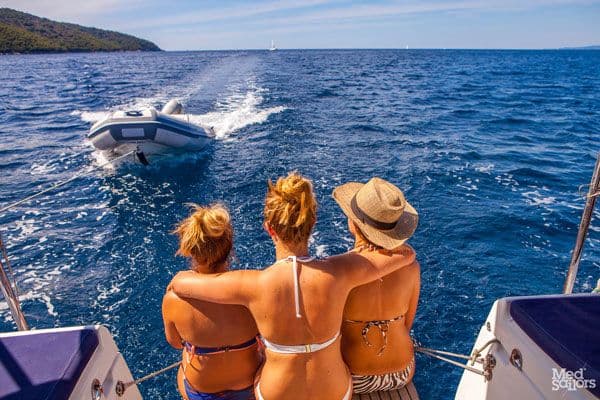 Oh, the memories you'll make on your MedSailors holiday!
The friendships we make are one of life's true joys, so what could be better than planning a trip with your BFF and making incredible memories together that you'll be able to reminisce over fondly forever?! Also, think of the prime inside joke material you'll stumble across. Friends that laugh together stay together!
You'll learn something new about each other!
Just when you thought your friendship couldn't get any closer, a trip away together will ensure you'll each come away having learnt something new about one another. It might be something silly like learning your bestie gets nervous asking for directions, but it might also be something super meaningful that will solidify your friendship, ensuring it really will last a lifetime.
Step Out of Your Comfort Zone, Together!
Want to try windsurfing, or go hiking, or order something unfamiliar from a menu? New things often feel more achievable when you're with your bestie. You can learn together, laugh with each other, and give each other the words of encouragement to ensure you really give it your best shot. You'll also have someone to capture photographic evidence of your adventures, and although perhaps not the most important thing in the world, you'll know your Instagram and other social feeds will be lit!
Together, You Can Take on the World!
Sometimes we need to be reminded that there's someone there, who wants to see us succeed and will be rooting for us no matter what. Navigating your way through a new destination and culture together will mean that you and your BFF learn that you can take on anything that life throws at you, safe in the knowledge that there's always someone there looking out for you. Now start planning that holiday, you cuties. We want to see your holiday snaps!