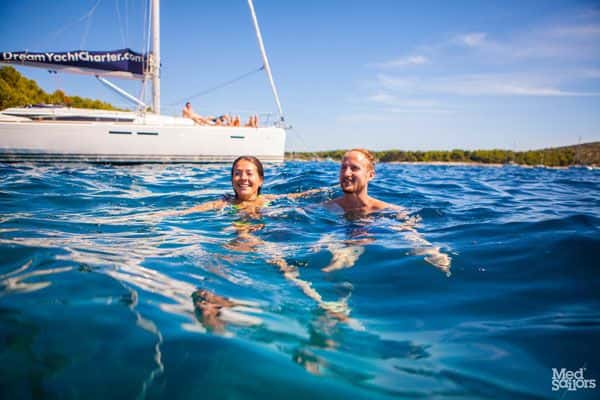 Croatia Sailing to the Beautiful Gradina Bay
By MedSailors Crew published on September 15, 2015
The area of Vela Luka is packed with great locations for tourists visiting Croatia. Located in the northern part of the gulf – and just three miles from Vela Luka – is Gradina, a beautiful bay that offers plenty of space for mooring boats and exploring the sights during a Croatia sailing trip.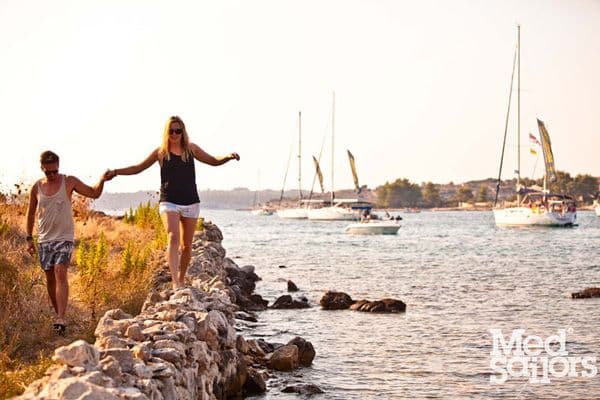 With a recorded history stretching back to the 15th century, Gradina Bay offers a glimpse of the Croatia of the past whilst warmly welcoming the tourists of the present. Objects of architectural significance overlook many beaches that are perfect for whiling away the hours sunbathing and drinking in the local culture. Chief amongst the sights to see when checking off architectural highlights is the church of St John – a near-perfect example of Gothic design.
The beaches are ideal for not just soaking up the sun but also for paddling and swimming in the crystal-clear sea too. With a mixture of pebbled surfaces and sand, the beaches of Gradina are peaceful and restful and a great place to relax during your sailing vacation.
With plenty of restaurants and traditional konobas overlooking the stunning sea and the land beyond, it is easy to lose track of time amongst the olive groves and pine forests of the beautiful Gradina Bay.