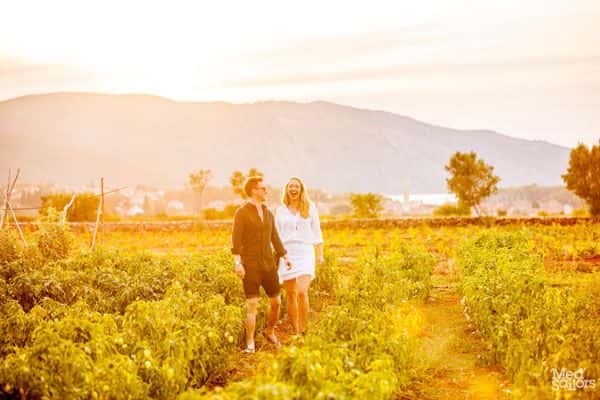 Our Top Tips For Selfie Etiquette
By MedSailors Crew published on August 12, 2017
Holiday selfies are essentially the 21st century version of the traditional wish you were here postcard, and we're all for snapping as many on your sailing trip as humanly possible to help you remember every second of your adventure – but here are just a few things to keep in mind!
Smart Selfie Taking
Don't be the person who blocks the view for 20 minutes while they take a thousand selfies in search of the perfect one. Choose the ideal place to stand, make sure you're well-lit and get snapping. It should only take you 30 seconds, tops!
The Selfie Stick
There are many locations where you will be politely asked not to use them, but if they are permitted, do make sure you employ sensible selfie stick operation at all times. And what we mean by that is don't accidentally hit anyone on the head as you're enthusiastically spinning around in your quest to secure the perfect selfie location!
Always be Respectful
We're sure you don't need us to tell you but there are certain locations that just aren't selfie appropriate. When visiting sombre locations and certain religious sites and museums, reaching for your camera for a selfie shouldn't be a priority. Instead, respectfully experience the atmosphere and take time to learn more about your surroundings.
Be Careful on Your Sailing Trip
Teetering on the edge of a cliff or sneaking into a forbidden location just isn't cool. You might think you'll be okay, but you might not and it's really not worth the risk! Always make sure you and your mates are safe before snapping some instaworthy shots, because that's something you'll never regret!
Avoid Selfie Preoccupation
Try not to get too preoccupied with securing the perfect selfie at the expense of enjoying the trip of a lifetime. Never avoid engaging in conversation with a local or paying close attention to what your tour guide is saying – there will always be time to snap some pictures afterwards and you don't want to miss out on any interesting information or intriguing conversation!