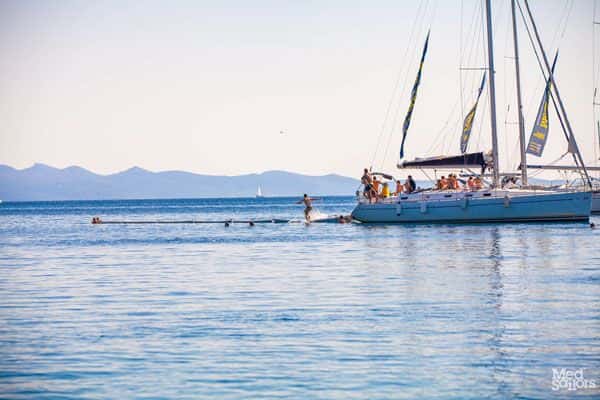 6 Of The Best Beaches In Croatia
By MedSailors Crew published on April 24, 2017
On your Croatia island hopping adventure you'll soon discover that the coastline is rugged and unspoilt, meaning you'll be seeing almost the exact same views that millions of others have taken in over the centuries before you. And that makes for a pretty special sailing trip, right?!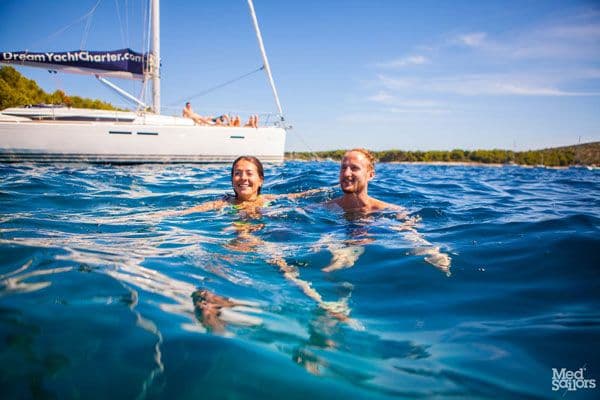 Pakleni Islands Beaches in Hvar
Hidden lagoons, concealed coves and water so clear you can see every single detail beneath the gently lapping waves. This beautiful spot is idyllic in every way and you're guaranteed to love every second.
Sail into Sesula Bay on Your Croatia Island Hopping Adventure
Dive straight into the stunning Adriatic or paddleboard your way around this stunning stretch of coastline, before heading ashore to sample some of the finest seafood you're ever likely to eat. Treat yourself to a taste of the A-lister lifestyle, you deserve it!
Stončica Beach, Vis
One of Croatia's few sandy stretches, this beautiful beach has something for everyone. Connect with your inner child and construct the sandcastle of your life, head to the bar located in a shady spot under the beautifully fragrant pine trees, or gather everyone together for a game of volleyball. Losers have to buy dinner!
Saplunara Beach, Mljet
Home to a selection of highly protected, rare plant life, this beach is beautifully unspoilt and incredibly clean. The perfect place to relax after your adventures in the stunning national park.
Cruise into Gradina Bay Beach on Your Sailing Trip
Have you ever dreamt about being deserted (in a good way!) on a remote island, where the turquoise water is crystal clear and the sunshine is warm until night-time falls and the sky is filled with millions of tiny stars? Well, Gradina Bay is almost exactly like that. Dreamy.
Sveti Jakov, Dubrovnik
A favourite amongst locals, it's more than worth tackling the long set of stairs to this picturesque spot. Its location means it stays warm long into the evening, and you can take in the stunning views of Dubrovnik's Old Town as the sun bathes the ancient architecture in a rich golden glow.