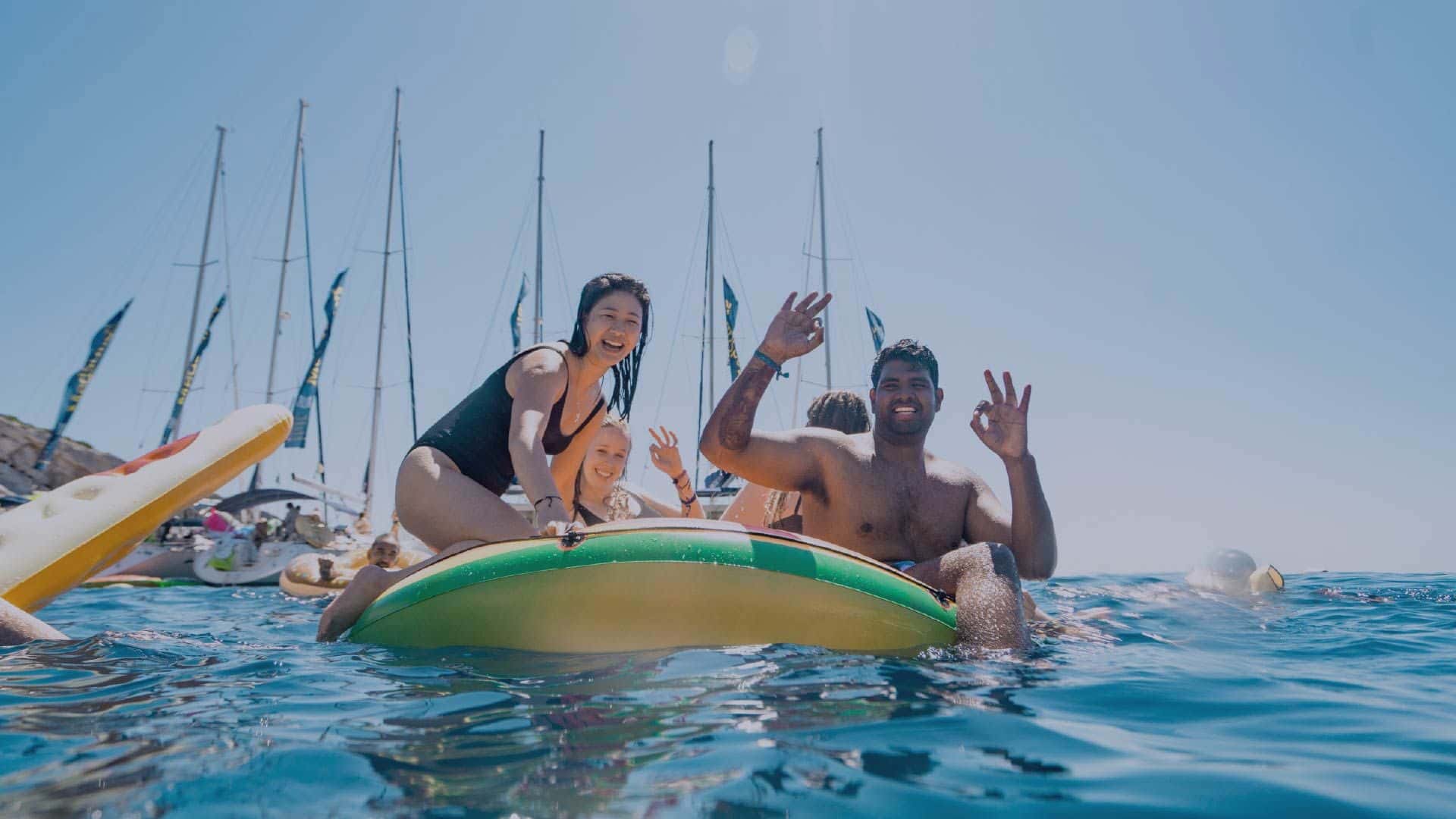 Sailing Holidays for 20 to 30 Somethings
Your Summer at Sea
Now's the time to book an unforgettable 2024 sailing holiday. And with awesome Early Bird discounts and limited spaces in our boutique flotillas, there has never been a better time to lock in your summer sailing adventure!
based on 393 reviews
I had the best week of my life sailing with MedSailors! Our skipper Dylan was so fabulous, he made sure we had the most fun ever and I would love to have him be my skipper again! Skipper Charlie was also so incredible and so knowledgeable. They made the experience one I'll never forget! I miss it already!!

Lauren Brennecke
My friends and I had the BEST time on MedSailors in Croatia, with our amazing skipper, Dylan, and our Guest Experience Leader, Hannah. We were on the Split Discovery route, and really enjoyed all the places we went to. We loved our time and thoroughly enjoyed all the activities that had been planned for us. Thanks to the awesome MedSailors team for making this trip wonderful 😊

Jasmine Millar
Had an amazing 6 nights sailing around the island of Corfu. Our skipper Dimitris and his co-skipper Anastasia were extremely friendly, accommodating, and knowledgeable. We had so much fun and experienced so many incredible spots and towns. One of the best experiences of my life. Thank you so much MedSailors!

Dan LoProto
Unbelievable week sailing from Athens around some stunning islands. Definitely recommend the Catamaran upgrade… more comfortable rooms and some extra space to hang out during the day!

Mike Rolston