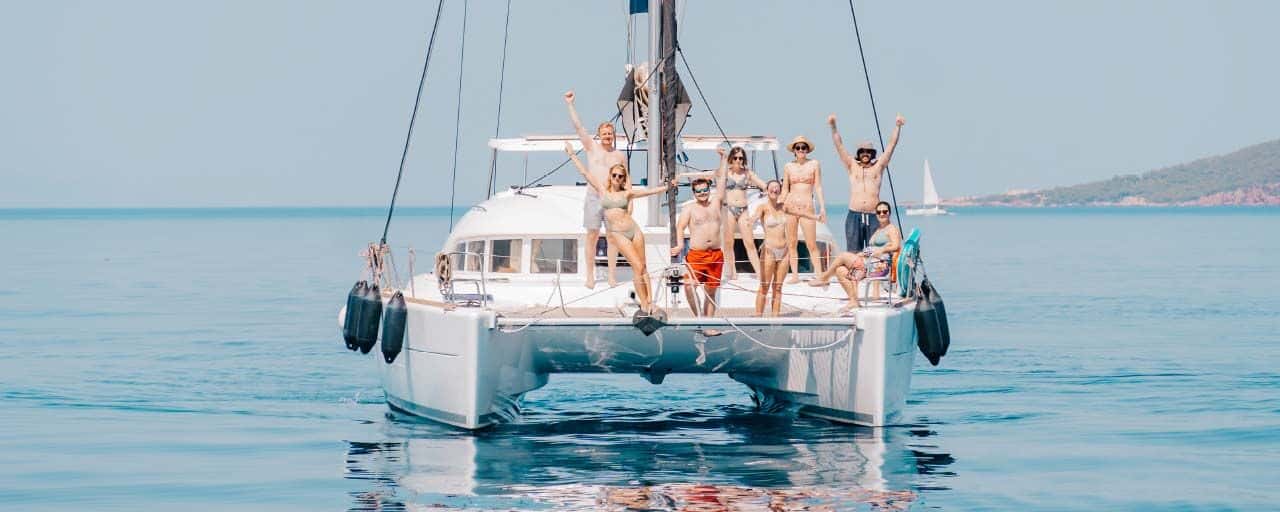 How to Convince Your Friends to Travel with You
By Ryan Brown published on April 10, 2023
We've all been in this situation: you and your friends gush over the idea of a group trip abroad and rave about the potential awesomeness that awaits. The excitement about group travel or a sailing holiday is easy, but convincing your friends to commit can sometimes feel impossible. Fortunately, we're all about helping friends achieve their squad goals. We've put together some simple steps to convince your friends to travel with you in 2023.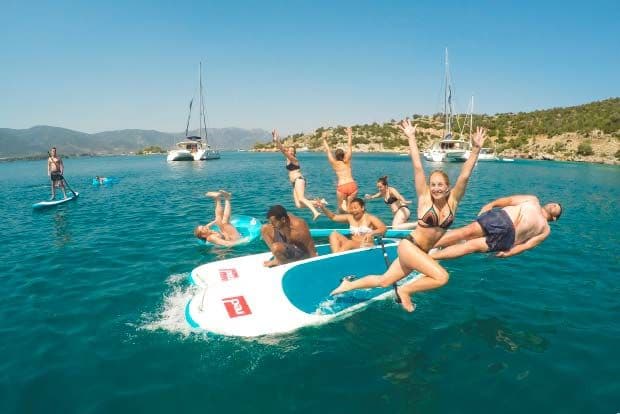 Start Simple to Spark Interest
"Imagine all of us on a boat together this summer in Europe. How epic would that be?"
We're in! A simple line that ignites the imagination of your mates is a great way to spark initial interest in a group trip. Set the idea and destination, and let your minds run wild planning activities!
A one-liner dropped in your group chat or on a night out together will give life to the idea. In no time, you'll have your group sharing ideas and must-dos, looking up flights, and planning the bulk of your trip.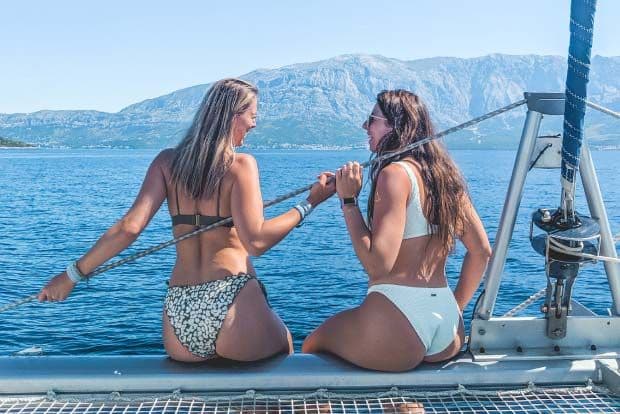 Explore the Options Together
"The other day, I was checking out these group sailing holidays. Everything is included!"
Whether it was fate or pre-planning, have ammunition ready to show off exactly how easy it is for you all to hop aboard and sail around the Mediterranean. Group travel packages make things a whole lot easier to convince your friends to travel with you.
Instead of diving into the anxiety-inducing act of booking hotels and transport to see the best of Croatia, Greece, Turkey, or Montenegro—a sailing holiday offers an all-in-one package. Such travel packages make it easier than ever to get your friends together. Your week aboard includes accommodation, breakfast and lunch, and bouncing around beautiful destinations. All without the hassle of detailed planning and organising.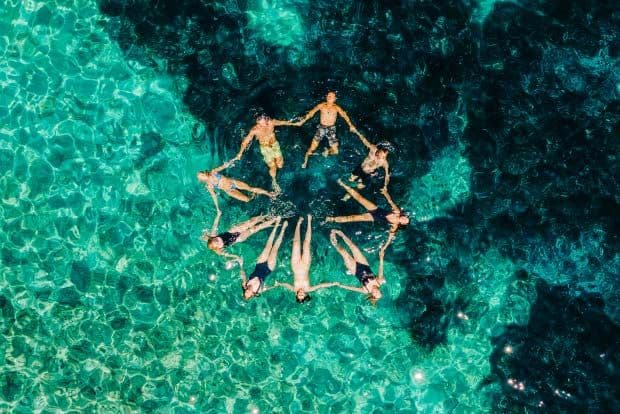 Rope Them in Through Insta
"This could be us!!! 😎☀️💦"
A photo is worth a thousand words, and a sneaky well-timed Insta-drop will get your squad stoked for that sailing adventure. We love seeing all the MedSailors memories shared from epic trips with you all but don't just take our word for it. Head to the MedSailors Instagram or #MedSailors feed and see for yourself!
Sharing stunning scenery and unbelievable experiences on social media is just what you need to build the FOMO and convince your friends to travel with you. Strategic posting is a great tactic to rope in friends. Show them exactly what a summer trip will be like, and why they don't want to miss out on this sailing holiday together.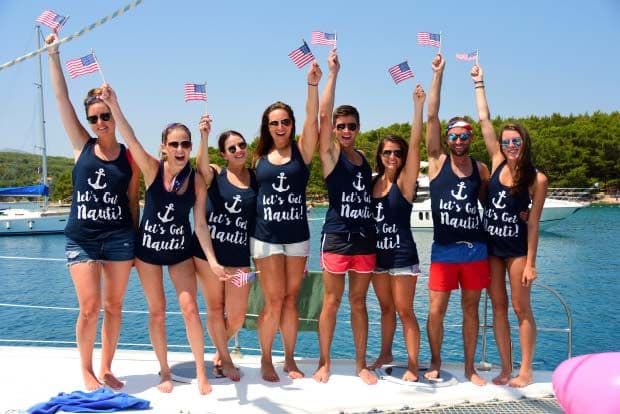 Take the Helm for Planning
"I'll take care of the planning if you're in. Who's game? 👋"
Some friends are always up for an adventure but not interested in figuring out the details. If you're trying to wrangle the group together and don't mind planning, take the wheel and offer to arrange the trip. Doing this will convince friends that don't want to spend all their time planning the logistics.
As mentioned, a MedSailors trip is one of the simplest group adventures you can find, and booking a whole boat for your squad is as easy as inquiring with our team. It's made even easier with our handy sailing holiday planning guides. The planning woes are out of the way, so the only thing left is to suggest some hotel or accommodation options to toss in with budgeting tips and flight options, and then you're set! Oh, and planning out your synchronised outfits, of course.
It's More Budget-Friendly Than Most Travel
"If we book together, we can have more cash for cocktails! 🤑"
While backpacking and bouncing around hostels is an incredible way to travel, it can be heavy on the wallet when factoring in flights, hotels, transport, and food, especially in a group. A sailing holiday with MedSailors easily fits into your budget, with plenty of options for yachts, BYO drinks and snacks, brekkie, and lunch included, and budget-friendly sailing destinations to select. Plus, there are big group discounts for whole boat bookings.
Does any other transport beat sailing from place to place on the stunning water? We think not.
Book Now, Pay Later
"All we have to do is pay a small deposit to lock in our yacht! ⛵"
The best way to get your besties to overcome hurdles is a small commitment, and it's as easy as a small deposit down to secure a yacht. That way, there are no worries about last-minute availability and trying to squeeze in your group. With the zero-risk deposit and flexible bookings, your boat is yours for the week, leaving you with nothing to do but pack and sort your budget.
Book your Holiday Today
Don't wait until it's too late; enjoy the moment now! Follow these steps to convince your friends to travel with you this summer. Reserve your MedSailors group adventure, and start looking forward to living out those #SquadGoals this summer!